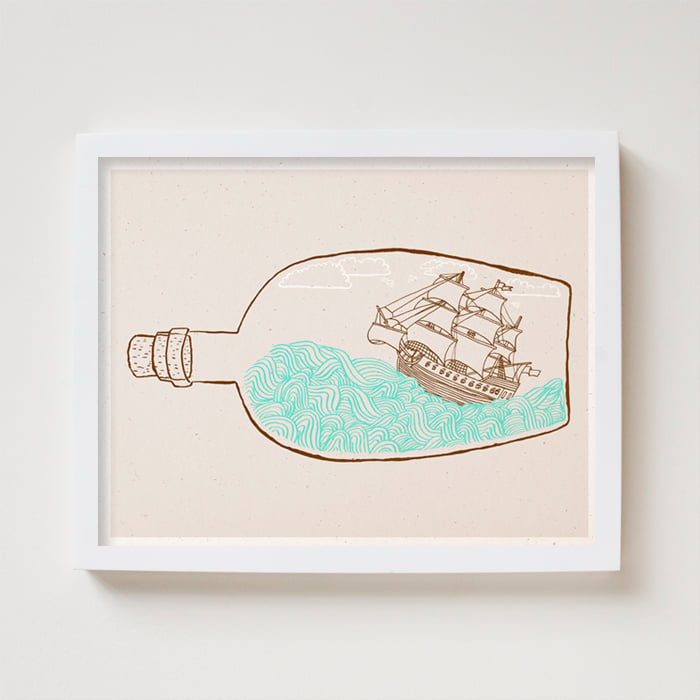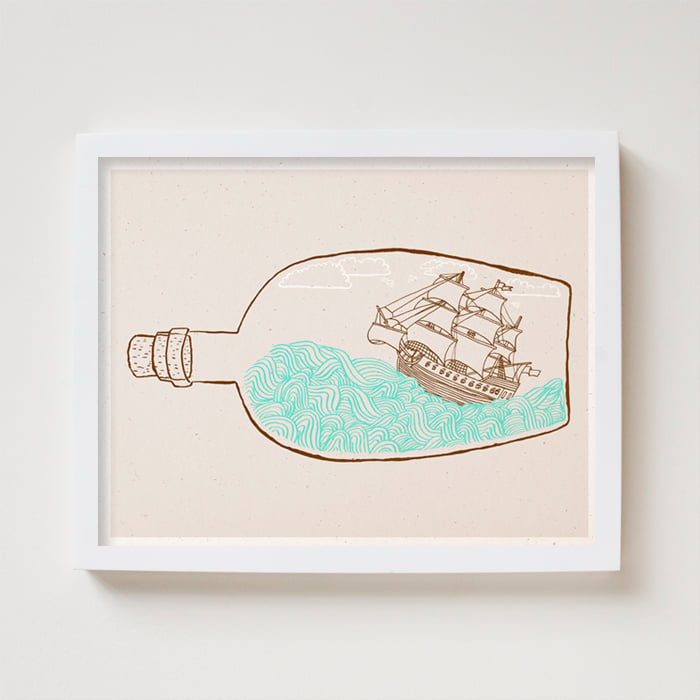 The Original Ship in a Bottle
$10.00
The original whimsical ship in a bottle. The oldest and probably most meaningful print we've had in our shop! It represents the beginning of This Paper Ship.
Fine art print: choice of 5 x 7", 8 x 10", or 11 x 14"
- Illustrated by Joel & Ashley in Saxapahaw, North Carolina
- Giclee printed in-house with archival inks
- Printed on 100% recycled card stock, creamy off-white with natural specks
- Small white border for framing
- Hand-signed & dated, embossed with This Paper Ship logo
Note from the artists: It's NOT NICE to copy! Over the last few years this piece has been ripped more than any other piece in our portfolio. This makes us sad. Please be considerate of the time we take to create one-of-a-kind work in our own signature style. This is our livelihood and the way we make a living! Also, flipping around the image, redrawing it, adding to it, etc. still does NOT make it yours. And a big thanks to everyone who has supported our original Ship in a Bottle + rallied against all copies!
We ship international and offer wholesale! E-mail us at thispapership@gmail.com for inquiries.